Employment growth strong in sectors with faster wage growth
:
Year-over-year changes in employment and wages, April 2021 to April 2022, by sector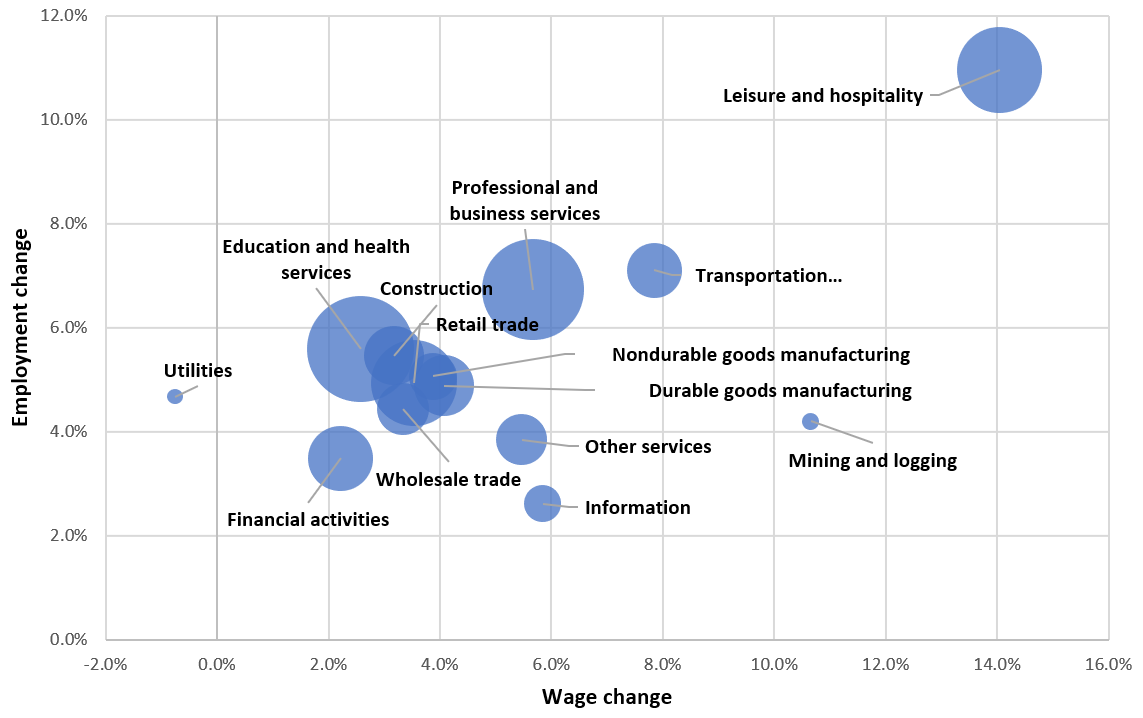 Notes: Bubbles are proportional to the employment level in each sector for April 2022.
Source: EPI analysis of Bureau of Labor Statistics' Current Employment Statistics public data series.
View the underlying data on epi.org.